News from the Organization Desk
Pongal Program:
Date: 14.02.2004
Time: 05.30 P.M
Venue: L-7
03.30 P.M - Rangoli Competition
05.30 P.M Tamizh Thaai Vaazhthu
05.35 P.M Inaugural Speech
05.45 P.M Group Dance
05.50 P.M Solo song
05.55 P.M Solo song (Instrumental)
06.15 P.M Comedy Drama
06.30 P.M Musical Drama
06.40 P.M Tik Tik Tik
07.05 P.M Prize Distribution
07.15 P.M Vote of Thanks
07.30 P.M Special Dinner
08.30 P.M Movie Show
Those who are interested to participate in Rangoli competition please mail
to
murugan@iitk.ac.in
.

We would like to invite all our members to the Vinayagar chadurthi pooja.
Venue: Hall 4, Block C, (roof) Date : 31-8-'03 Time : 4:00 PM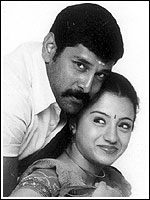 Movie Show : "Sami" by SFS IITK
on 17.8.03 @ 2.30 PM.
15/08/03 Inaugural Function @ 5.30 PM
Agenda : Introduction of new Members, Nomination of New Executive Council
Tamil Mandram welcomes with pleasure all new Tamil members. New as well as old members are requested to register with Yahoo's IITK Tamil Group.
3.8.Y3.

Live Tamil Radios
Live Radio from CANADA
[You will need Windows Media Player 9]
Singapore Tamil FM

[You will need Widows MediaPlayer 9]